Jessup Moot Court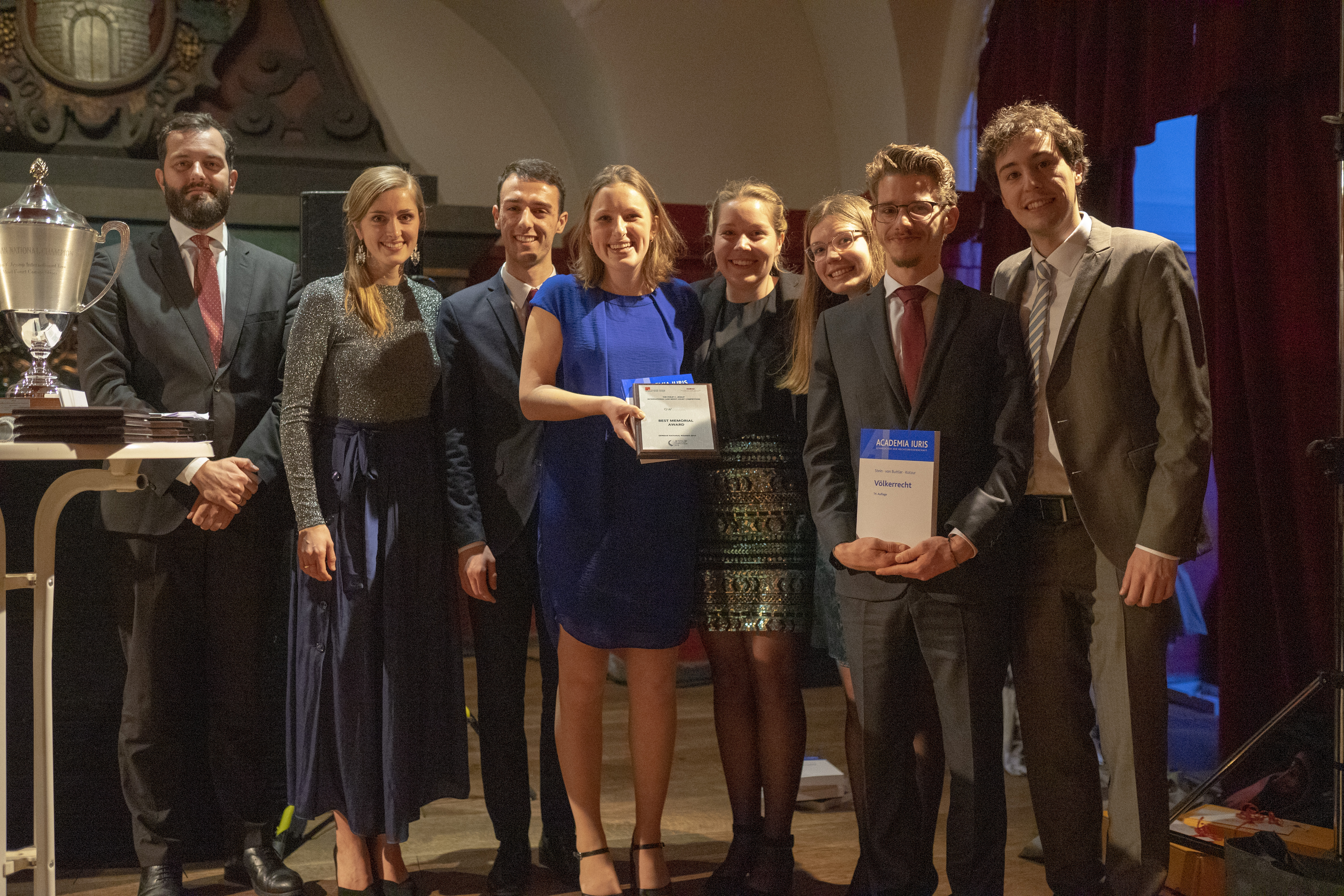 The Freiburg Jessup Team 2018/2019 with the best Overall Memorial Award
Picture by Torben Herber
News
This year, the University of Freiburg's Faculty of Law will participate in the Philip C. Jessup International Law Moot Court Competition for the eighth time. We would like to invite you to become a member of our team!
As Moot Court participants, you will write memorials and prepare oral pleadings for your arguments. You will then have the opportunity to present these arguments in front of qualified lawyers, judges and prestigious professors. The team will be coached by two former competition participants so that it can reach a competitive level. The competition hereby offers a unique possibility to develop your oratory skills as well as your legal argumentation.
Thematic focus of the Jessup Moot Court 2019/2020 will be
multi-fora international litigation
accountability of heads of State for war crimes
killer robots / autonomous weapon systems
The informational event "Meet the Moots" will be held on Wednesday, May 29th at 10 a.m. in room 00 006, Wilhelmstraße 26. More information on the application process can be found here. The application deadline is June 13th 2019.