Jessup Moot Court
Founded in 1959 by students from Harvard Law School, the Philip C. Jessup International Law Moot Court Competition is the world's largest, oldest and most prestigious competition of this kind. The competition is a simulation of a fictional dispute between countries before the International Court of Justice, the judicial organ of the United Nations.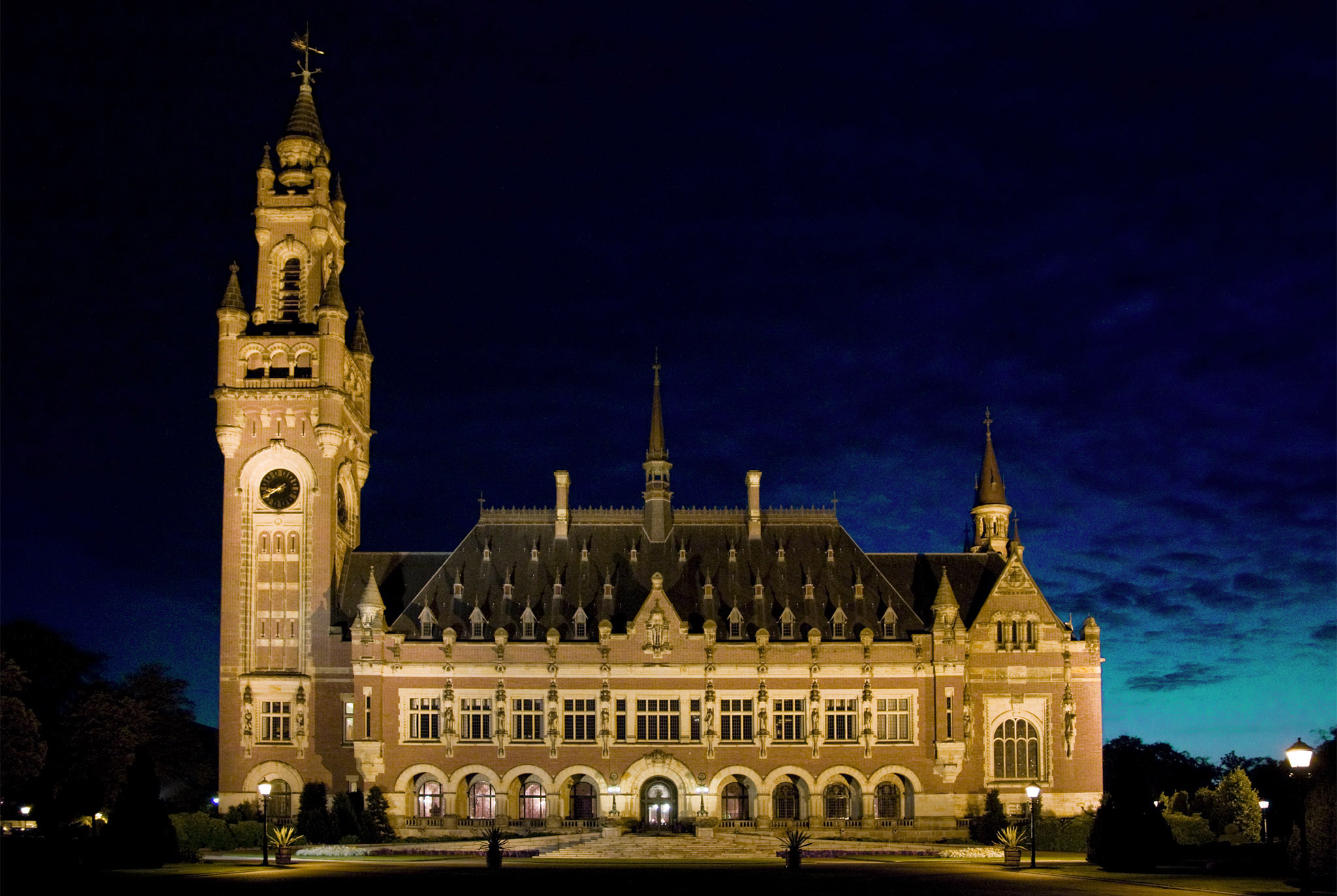 Photo: Lybil BER
News
Want to know what it is like to participate in the Jessup Moot Court? Click here to find out.
This year, the University of Freiburg's Faculty of Law will participate for the seventh time in the Philip C. Jessup International Law Moot Court Competition. We would like to invite you to become a member of our team!
Participants in the Moot Court will write memorials and prepare oral pleadings for their arguments. You will have the opportunity to present these arguments in front of qualified lawyers, judges and prestigious professors. The team will be coached by two former participants of the competition in order to reach a competitive level. The competition therefore offers a unique possibility to develop your oratory skills as well as your legal argumentation.
Thematic focus of the Jessup Moot Court 2018/2019 will be
the appropriation of traditional knowledge for commercial purposes,
state responsibility for corporate environmental degradation and human rights violations,
and majestic heards of migratory yaks.
The information event "Meet the Moots" will be held on Thursday, June 7th 2018 at 12h00 in lecture hall 3219. More information on the application process can be found here. Deadline for application is June 15th 2018.